moderncleveland
home | neighborhoods | places | restaurants | shops | film | travel | music | radio | recipes | events | about | links

---
Cleveland Neighborhoods
Some neighborhoods of Cleveland proper include Ohio City, Slavic Village and Newburgh Heights. Many of the Cleveland area street names trace a history.
But as everybody in town knows, the Greater Cleveland area with its many suburbs comes in two sides: East and West ...
East Side
University Circle
This section of Cleveland proper, located just east of downtown off Euclid Avenue, is home to many of the city's major cultural institions including museums (including the internationally acclaimed Cleveland Museum of Art and Cleveland Orchestra), botanical gardens and is also home of Case Western Reserve Universty, the Cleveland Institute of Music, Cleveland Music School Settlement, and the Cleveland Institute of Art. Little Italy
About a century ago, the Italians who came to Cleveland to work on the beautiful sculptures and monuments at neighboring Lakeview Cemetery made this their home. The Italian tradition has continued here.
When you walk down the main drag you can't help but note the architecture and vintage signs, and smell the fresh doughnuts from Presti's bakery. Other highlights include Giovanni's restaurant (frequented by Frank Sinatra when he was in town), Trattoria Roman Gardens (they have an accordion player on the patio on summer evenings) and Mama Santa's, home to the best pizza in Cleveland and the most authentic old-time Italian restaurant decor around.
Cleveland's Little Italy is bigger and more exciting than New York City's Little Italy, and with its warm authenticity there is still plenty good about it, but I'm sad to report that it's a changing neighborhood today -- it's being systematically gentrified, and bears the unfriendly mark of the anti-ethnic yuppie (complete with the new half-million dollar apiece generic-looking condos that seem to follow yuppies everywhere).
Garfield Heights
Like a miniature Parma (see below), it presents walkable city living with a nice park and a lot of independent storefronts, many of them long-time establishments.
Coventry
Coventry Road in Cleveland Heights used to be a haven for the hippies of the 1960s and later the punks in the 1970s; in later days it was home to the Centrum (a grand theatre) and one of Cleveland's important music venues, the Grog Shop.
West Side
Lakewood
Right along the lake and just west of Cleveland, historic Lakewood is known as "a city of homes."
It's a New Urbanist dream -- because it has the highest density between New York and Chicago, you can walk everywhere, and at the end of every street you've got places you can use, not superficial trinket-tourist shops. Unlike any other major city or suburb, there's no problem with traffic because it was built for what it is -- there's no room for new developments or big-box chains. In 1988, Dan Chabek wrote an article for the Lakewood Sun Post about the history behind Lakewood street names.
It feels like a city because it's got everything all the big cities have: shops, restaurants, clubs, plenty of thrifts, antique and vintage shops, a top-notch library with web site to match, Winterhurst skating rink and a park on the lake. Local businesses abound; but unlike downtown Cleveland, it's a place where people live. Lots of people! It is truly a unique place and yet it maintains a traditional feel and strong sense of local pride. Lakewood also boasts an active historical society with many events and programs, and has other community websites such as the LakewoodBuzz, who helped in the fight against the use of Eminent Domain for private developers and chain stores.
Yesterday's Lakewood hosts a collection of vintage views of Lakewood over the decades; also worth visiting is a driving tour of 'hidden' Victorian treasures hosted by the Lakewood Public Library.
Fairview Park
A west-side suburb with a fabulous fifties feel: neighborhoods of bungalows and ranches built on grid-style streets, designed around little parks for families with children.
Not only the homes but there are a lot of mid-century modern commercial buildings here, especially along Lorain Road which cuts through the heart of this city, from Cleveland's West Park on the east to North Olmstead on the west. As they say, "If it's not on Lorain Road, they don't make it!"
The West Valley estate area off Story Road features some of the most glamorous and futuristic homes in the Cleveland area for "space age style" executive living.
Rocky River
With beautiful old neighborhoods right on the lake and home to Rocky River Harbor and Yacht Club, this has long been "Cleveland's fashionable suburb" (as depicted on an old linen postcard from pre-WWII). There are plenty of older, quality homes which have a lot of charm and are perfect for the historic-minded to upkeep.
On Center Ridge there's Szabo Shoes, the Rustic Restaurant, and the former Old Austria building which is now a BW3 chain. Across the street is Westgate Mall which has a pretty blue tile mural on the side of the Dillards (formerly Higbee's). Also here, centered along Linden Road at Lorain, is Rocky River's tribute to the modern movement: a cluster of some of Cleveland's best Modern high-rise office buildings and apartments, with many original details and signs. The Saxon House building is notable for its Spanish Modern design and well-kept grounds.
North Olmsted
This west side suburb has a lot of early-sixties split levels with slanted ski roofs, and other period housing stock. Go there to shop: this strip of Lorain Road includes dozens of noteworthies, including thrifts, longtime locals Cord Camera, Royal Garden Records, Nuevo Acapulco, and Danny Boy Farm Market.
Parma
In the 1980s it was famous for metalheads, but its reputation goes back further to the 1950s for being an archetypal super suburb. It always had an all-American neighborhood feel, even though it is so large -- it was the biggest suburb in America, until the sprawl decade of the 1990s. Noted for its great housing stock -- well-kept homes, many still available with the original decor and fixtures -- and lots of local-business strips on main roads that you can easily walk to from residental sidestreet. You'll find plenty of great shops in this city, including Cleveland Restaurant Supply. Parma Heights
Just west of Parma, Parma Heights was built and designed in the late 1950s and early 1960s, and was a bold space-age wonderland: streets of futuristic ranches, Southland Shopping Center which is as space age as they come, with a Sears that looks like a moon base, a Googie styled library building and plenty of giant signs and neons.
Unfortunately its notable architecture is vastly underappreciated, unlike cities like Hudson there do not appear to be codes or balances in place to preserve the important elements of this one-of-a-kind area, and in recent years some of its greatest landmarks have disappeared -- many replaced by the overt blandness of transnational franchise chains and Builder's Square style housing "updates." But some older local American businesses remain unsullied (including the notable MarCal's restuarant and Faroh's Candies), and you can still see some of the original signs and architecture, and imagine what it was like in its prime.

West Park


A Cleveland neighborhood of well-kept and historic mid-century homes that presents the best parts of both city living and suburban style. Kamm's Corner, at the intersection of Lorain and Route 237, is a legitimate Main Street strip of old-fashioned storefronts and business. It's extremely walkable and the bus line runs right through it. There's plenty of useful and hard to find stuff including West Side Appliance, shoe repair, cigar shop, breakfast counter, Jasmine's bakery, lots of thrifts and of course bars and restaurants. Further down Lorain around W130th are a lot of good Arab restuarants and bakeries.
Much of the area is authentically historic, being quality-built and unsullied for decades, but some recent renovation projects at Kamm's Corners and a thoughtless facade "update" to the formerly inviting Warren Village shopping area are greatly endangering the historic authenticty and archetypal feel of the area.
Sites: http://www.westparkneighborhood.homestead.com/
http://west-park.com/area.html
Bay Village
Dr. Sam Sheppard lived here in this traditional, upper-class family suburb on the lake. In this nautical town, you're never more than a mile's walk from the inland sea of Lake Erie.
The strip of Lake Road along the lake has traditionally been the scenic route to Vacationland (Sandusky and the Lake Erie Islands), but in recent years with soaring property values the old high society homes and unique estates are becoming a thing of the past, because many homes are torn down by new residents who do not appreciate them and only want (or know) "new." It's sad to see the traditional and quality-built homes along the lake being torn down in such number, replaced by thoughtlesss McMansions.
Fortunately there's still some remants of old Bay Village: the traditional Bamboo House Chinese restaurant, Huntington Beach park, and quiet leafy streets of nice homes.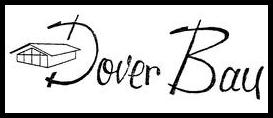 Just east of Clague Road along Lake Road is Dover Bay, a one-of-a-kind neighborhood of mid-century luxury homes. Built by Dover Bay builders in 1955-58, you'd swear that these long, open ranches and welcoming splits were much more recently built than that. Reminiscent of the neighborhood depicted in the 1967 edition of Betty Crocker's Hostess Cookbook, the homes are set in a scenic, park-like area right off Lake Road, and are made for entertaining. They feature tall vaulted cathedral ceilings, entire-wall windows, double-wide stairways and stone fireplaces on a towering wall of wood paneling. You can change the entire exterior color of the house with four gallons of paint and a day's work!
Unfortunately, the area's historic value and authenticity is now endangered, as a builder is trying to buy up partial lots in the neighborhood and build inappropriate, fake older "period" homes among these modern California ranch classics. Some residents are angry and may be trying to stop this; Modern Cleveland wishes them the best of luck!
---
Remember to say you found it on moderncleveland.com!
Where else? Let me know what I may have missed...
Most recent update: $Date: 2004/01/06 03:31:57 $